2016 Lilac Festival
Parade Event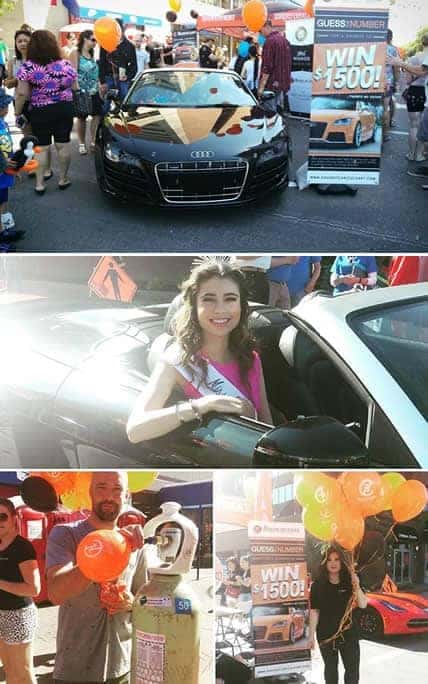 On Sunday, June 5th 2016 House Of Cars Inc. teamed up with The 4th Street Lilac Festival and provided five vehicles to drive Mrs Calgary 2016, Little Miss Calgary 2016, Calgary's Jr Miss 2016, Miss Teen Calgary 2016, Miss Calgary 2016, and MLA Greg Clark of Calgary Elbow in the parade event! With staff walking alongside the vehicles, we handed out balloons and tossed candy to the kids watching on the sidelines. Our staff had an incredible time!
Our Booth
If you were at Lilac Festival this year,chances are you stopped by our booth at some point during the day to fill out a ballot for our "Guess & Win $1500!"… which was a huge hit! With one of the largest booths at the event, we were located at 25th Avenue & 4th Street across from WURST patio where we had a prize wheel, a contest, chalk and face painting for the kids, along with some sweet high-end vehicles parked along the side street for all you car lovers out there!
House Of Cars would like to thank each and every one of you who stopped by to say hello or who partook in our contests this weekend. Check out some of our Instagrams from the event below! Don't forget to follow us @hoc_calgary and on Facebook at facebook.com/HouseOfCarsCalgary
See you again next year!
1500 Cash Prize Winner!
Out of 1349 entries, ONE of you guessed the correct number of balls in the Audi R8!
Congratulations to
James"Jim" Clement, 45
of Calgary, Alberta!
Correct Answer: 1993 Balls!