5 Things to Keep in Mind When Buying a Pre-owned Truck Online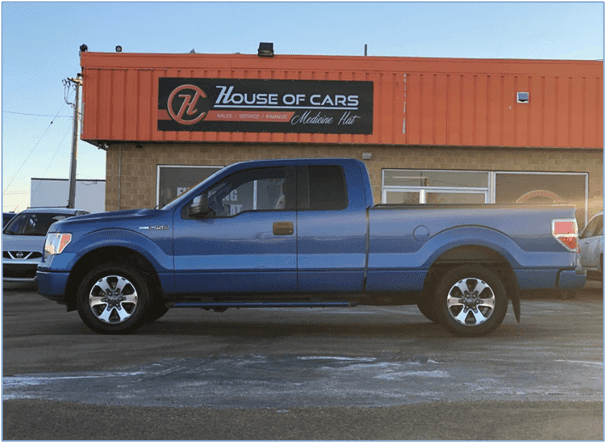 Are you interested in purchasing a pre-owned truck online? To some, this process is a walk in the park, while others may find it a bit overwhelming, especially for those who aren't tech-savvy.
But don´t worry, the process itself is relatively simple as long as you keep in mind these five things.
Make an informed decision
One of the main benefits of buying a vehicle online is that you have various choices to browse through in a matter of minutes. However, having too many options can make finding the right truck difficult.
You need first to decide your needs and your current budget. That way, you can do your research correctly and determine if the used truck that is appropriate for your needs.
Will you be using your truck as a daily driver within a city?
Will you be hauling large loads often?
Do you need space for a passengers?
Having this information already at hand will facilitate finding a proper pre-owned truck for your needs!
Decide the type of finance you will need
When planning on buying a vehicle, you most likely will not be buying it outright, so you need to be looking for financing options.
You can apply for a used car loan from a bank or a dealership, each option having both advantages and differences.
However, dealerships are more convenient since you can get the car and financing plan in one place.
Here at House of Cars, we provide our customers with comfortable options tailored to meet their needs, even if their credit score is less than desirable.
Inspect the used truck history
Once you have identified the truck that interests you, contact the dealer from the dealership that sells said vehicle and ask to see the truck's history report.
They're often referred to as Carfax reports (though Carfax.com is just one provider, joined by AutoCheck.com and other sources in providing vehicle history reports).
Uncovering these, in the beginning, can save you time and money later on. What's more, it can even give you leeway to negotiate for a better price!
Vehicle Inspection and Test Drive
Everything will look perfect through the screen, so it is still important to inspect the vehicle and take it for a test drive.
You can tell a lot about a vehicle during a test drive, especially if you have experience with other cars.
Make sure it looks as good in person as it does on the computer screen.
Negotiate and acquire your keys
Once you have established that you are satisfied with the truck of your choosing, you can start having a conversation with your dealer to start negotiating the price, the down payment and monthly payments.
This is where all of your previous research will come into play. You might have information that will help you negotiate a better price for your truck!
Get the Truck of Your Dreams at House of Cars
Don't wait any longer, and get your pre-owned truck today at House of Cars Calgary!
You have everything you will need: the best truck catalogue in the market and the best financing options regardless of your credit history. This way, you won't have to worry about sacrificing the model you want for affordability.
Contact House of Cars to learn more about our catalogue and simple application process!