Best SUV Models to Buy Used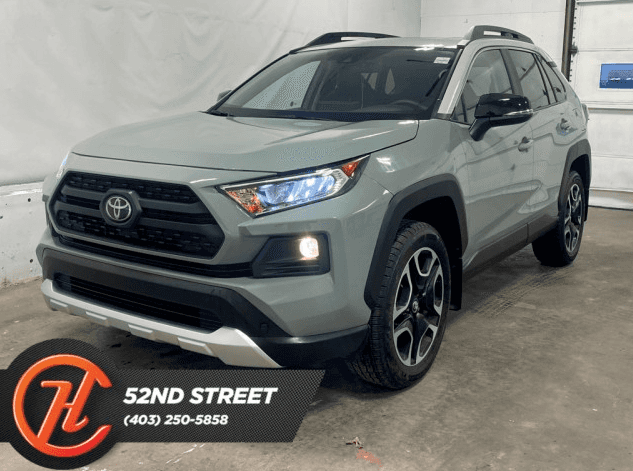 Today, SUVs are in fashion, and practically all manufacturers have one.
Fun fact, it is common to hear that European and American manufacturers were the first to launch their premium models, but the Japanese were the first to launch their proposals in the mid-nineties.
If you want to buy an SUV, you ask your friends and family for tips and research to be informed and make the best choice.
This blog will tell you about some of the best SUVs to buy used and why.
Best SUV Models to buy used up until December 2021
As of now, here's a look at the best deals for used SUVs for sale in Calgary
2019 Infiniti QX60
If you believe that this is the typical conservative SUV, it's quite the opposite. The 2019 Infiniti QX60 has an interesting and long list of qualities that make it a real option in the premium segment.It can comfortably accommodate up to seven passengers in its three rows of seats.
The QX60 has a 3.5-litre six-cylinder engine capable of delivering 265 Hp and 245 lb. per ft. of torque mated to an X-Tronic CVT automatic transmission with manual mode simulates six speeds. Traction can be frontal or all four wheels.
For those with an environmental conscience, the QX60 Hybrid is also available, which combines a 2.5-litre supercharged four-cylinder with an electric motor to deliver a combined power of 250 HP with a fuel economy of 15.7 litres in the mixed cycle.
In addition to the panoramic roof with UV protection, the QX60 has 8-inch screens and wireless headphones. It also features an Audio System with up to 14 BOSE speakers.
​​In terms of safety, QX60 integrates the Infiniti Dynamic Safety Shield, a set of systems that continuously monitor driving habits, road characteristics and vehicle status to anticipate or predict possible accidents or risks.
For all this and more, the Infiniti QX60 was recognized by leading US law enforcement agencies. The IIHS (Insurance Institute for Highway Safety) awarded it the Top Safety Pick +, while the NHTSA (National Highway Traffic Safety Administration) awarded it a 5-star rating in its impact tests. Both are the highest ratings awarded by the institutes.
2018 Audi Q5
The 4-door Audi Q5 is a compact, crossover sport utility vehicle and offers a smooth ride with great power. The car features advanced technology, an excellent sound system, and a spacious and comfortable interior.
One of its greatest assets is that it drives quietly and smoothly. Its 2-litre V-4 engine is 248 hp, and its sportier upgrade, the SQ5, has a 3-litre V-6 engine with 349 HP.
The Audi Q5 has all-wheel drive, and its good base suspension gives it a smooth ride. The interior is muted to outside noises.
The driver has access to one of the best infotainment systems on the market, the MMI system. The touch screen menu is easy to navigate and program. It helps the driver find information such as fuel control and traffic management with quick and easy access. The system controls the radio tuner, CD changer and other electronic and entertainment functions.
Standard features include all-wheel drive, forward collision warning, autonomous braking, cruise control, lane keep assist, rain-sensing windshield wipers, a rearview camera, and a 360° camera system.
The Audi Q5 includes heated and ventilated front seats, electronic rear child locks in the door, 'Audi Connect Care,' a 7-inch driver's display, a parking assist system and roof crossbars.
2019 Mercedes-Benz GLE-Class
Mercedes-Benz GLE-Class is the maximum expression of the SUV segment with which the German brand is achieving a significant impact on world markets. The company surprised everyone with its new version of SUV, much more aggressive, sporty, solid and injecting an air of youth in its wake.
The Mercedes-Benz GLE-Class is not a regular SUV. Due to its dimensions, it is a large off-road vehicle with a four-sided door format.
It also has parking cameras with 360º vision, and Active Parking Assist with PARKTRONIC.
The new GLE-Class has a 9G-TRONIC nine-speed automatic transmission with four-wheel drive. It is a versatile vehicle that can go from a powerful sports car to a true off-road, thanks to the systems that allow it to lower or raise its body to overcome challenging terrain.
The GLE-Class uses an electronic system called the ACTIVE CURVE SYSTEM.
To improve the safety of this car, Mercedes-Benz has incorporated technologies such as ESP Curve Dynamic Assist and Crosswind Assist, designed to counteract the force of the crosswind.
2019 Toyota RAV4
The vehicle was designed specifically for consumers who wanted to take advantage of the benefits of an SUV, such as more cargo space, higher visibility and the option of all-wheel drive, but without having to sacrifice the maneuverability and fuel efficiency offered by a compact car.
The RAV4 arrives with a new design. Its appearance is more daring and robust, with a front inspired by the current Toyota Tacoma that at first glance summons anyone to both urban and outdoor adventures. At the same time, they improved their handling, everyday comfort and fuel efficiency.
It has a 2.5-litre 4-cylinder engine that alone can produce 176 horsepower. However, its three electric motors catapult this figure to 219 horsepower.
The Toyota RAV4 has a spacious interior packed with technology. The dash is more symmetrical, with a large, center-mounted 8-inch screen and larger knobs for controlling the infotainment system.
It includes satellite radio, navigation system, option for an 800-watt JBL house audio system, wireless internet, cordless phone charger, Apple CarPlay, Amazon Alexa, and up to 4 USB ports.
The 2019 Toyota RAV4, completely redesigned in its fifth generation, is an excellent choice for daily driving, with an engine capable of handling the demands of roads, highways and high marks in fuel economy.
Choose the right vehicle with House of Cars Calgary               
After reading this article, you are now well aware of the best SUV Models to buy used.
However, there's still the matter of finding which SUV is the right one for you.
If any of these models call your attention, don't hesitate to contact your closest House of Cars dealership. So we can help you find the SUV that speaks to your needs and one that will accompany you for the long road ahead.