Buyers Guide – The Best Cars For City Living for Sale in Calgary, AB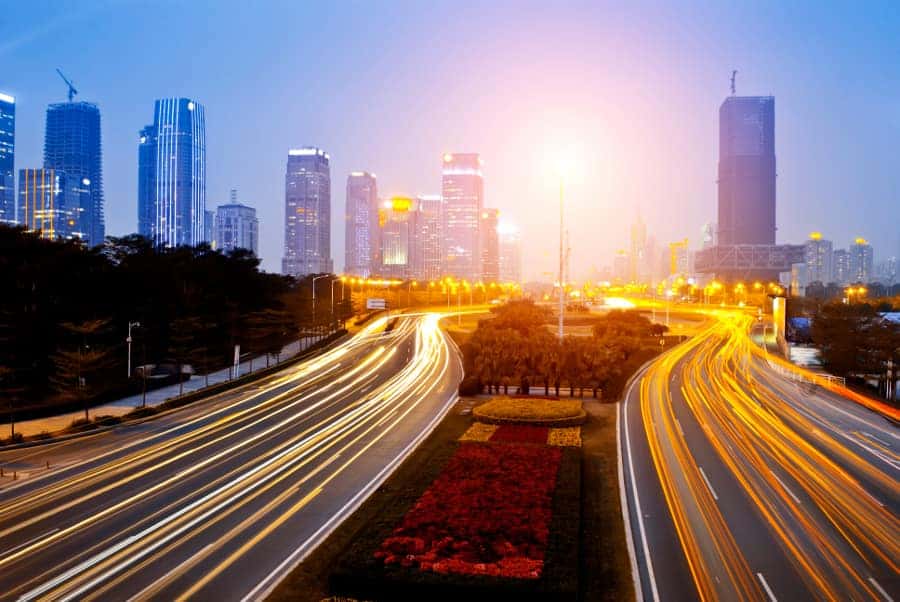 Having a car in a city is definitely a huge convenience, but sometimes it can be difficult finding inexpensive vehicles ideal for navigating an urban area. This is especially the case if you live in a city like Calgary that's got a lot of congestion as it is.
Luckily, it's definitely possible to find a city-fit car in your price range. Buying a used city car is also a more cost-effective alternative to buying new!
These are our recommendations for the best cars for city living.
The Best Cars For City Living

1. Fiat 500
Fiats are incredibly affordable vehicles, and one of the smallest on the market.
They are ideal for parallel parking, navigating congestion, and getting where you need to be efficiently.
These clock in at a comfortable price if bought used. If you prefer to buy newer models — you can find used Fiat 500s from 2015 or even 2016 at affordable prices by buying from a used car dealership.
These cars get about 27 miles per gallon in the city, with upwards of 35 miles per gallon on the highway.
2. Smart Fortwo
Smart cars aren't for everyone, but when it comes to the best cars for city living, these are certainly at the top of this list.
Smart Fortwos are the smallest cars available, and if limited size isn't an issue for you, check one out.
These cars can get up to 40 miles per gallon on the highway and can squeeze into any parking space imagined.
3. Acura RSX
Acuras are reliable vehicles in general, but we're highlighting the RSX from 2004 for a reason. This trusty model can give you solid gas mileage, nimble motion, and generally solid performance.
You'll get 27-33 miles per gallon in this vehicle in the city and the comfort of a high crash test rating.
4. Honda Accord
You can't go wrong with a Honda, and the Accord remains one of the manufacturer's best models on the market. If you're looking for one of the best cars for city living, look no further than this little guy.
Accords are known for their higher gas mileage, saving you valuable dollars in the city.
They also have some of the highest consumer ratings in the U.S. Consumers point out the Accord's ease of use, reliability, and consistent performance.
5. Toyota Corolla
Toyota is one of the most reliable car manufacturers out there, so it's always a safe bet if you're looking at the best cars for city living at an affordable price.
Corollas are ideal for city living because they tend to get higher gas mileage than other Toyotas, clocking in at up to 40 highway miles per gallon. They are also small and nimble, with fewer maintenance problems on the whole than other smaller models.
For the most reliable years of Corolla, check out any model produced between 2003 and 2008, but newer models may have less KM than earlier models.
6. Buick LaCrosse
Buicks are definitely in the pricier range if you're looking to buy new. But Buick is making itself known as one of the more reliable manufacturers out there, clocking in at number three in the 2017 Annual Reliability Survey.
The LaCrosse is especially noteworthy for its models from 2006 to 2009. Not only are these vehicles known to last to high mileage, but they are also sized for city living.
7. Ford Taurus
It's easy to forget that Ford does manufacture smaller vehicles than its usual line of heavy cylinder trucks. The Taurus is one of the best cars for city living because it has a high-performance mechanical record and is easy to service.
They are also cheap to insure and straightforward when it comes to maintenance. The gas mileage is solid, too.
8. Nissan Maxima
Nissan is another reputable manufacturer, and the Maxima is a well-sized four-door sedan for city living.
You'll achieve moderate mileage and horsepower with the Nissan Maxima, perfect for urban use. The Maxima scores highly for safety and is a popular model among consumers.
9. Honda FIT
If you're searching for a vehicle that can cram into any space and still give you solid mileage, look no further than a FIT.
These cars are nimble on the highway and surprisingly roomy given their small stature. While newer models will definitely push past $5,000, you can easily find a 2006 or 2007 at an affordable price range.
FITs are ideal for urban living because they require little maintenance, are easy to take care of, and comfortably small.
10. Lexus LS400
This is one of the older cars on this list of best cars for city living, but don't let this deter you. This is a first generation four-door sedan that's nimble on highway and discrete while parking.
Most consumers report no major issues when using this model, and enjoy over 200,000 miles of usage per vehicle. It is highly ride-able, easy to maintain, and one of the more reliable models out there.
The Best Cars For City Living
It is definitely possible to find a used car ideal for city living that fits within your price range. What's more, you can score an amazing deal if you look for the right models and in the right places.
You can't beat the more affordable Toyotas out there, particularly the Toyota Corolla.
Make sure you check out a Honda Fit or Accord for reliability and don't overlook the Fiat 500 or Smart Fortwo for their city-ideal sizes.
At the end of the day, you can't go wrong with a Buick or a Nissan either.
Whichever vehicle you decide is right for you, just know that at House of Cars, we are here to help you find an affordable solution for your vehicle needs.
Browse our extensive inventory today to find the best cars for city living.
Or reach out today for assistance in choosing your next vehicle!