Cheap Choices: Cars for $15 000 or Less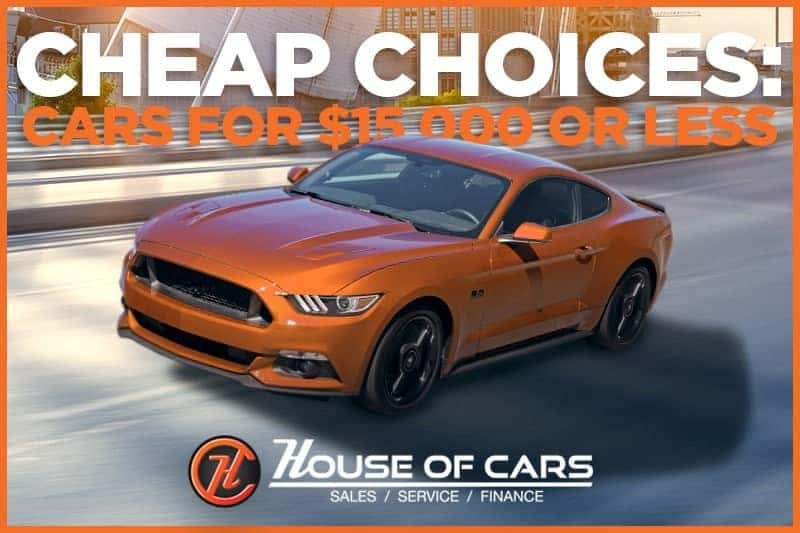 Cars are meant to make life easier, not cause more problems with financial stress. And when you buy a new car it can feel like a trade-off; you can drive off in something affordable, but not necessarily up to all of your standards. Buying used allows you to get both. Here are some excellent choices all in stock and on sale for $15 000 or less at House of Cars locations in Calgary and across Alberta.
Currently we have several 2006 to 2009 BMW 3 series sedans available for less than $15 000. Check out our recent blog post on the 3 series to learn why you need to consider this option.
Compact: Chevrolet Cruze
A compact car worth its weight, the Cruze is a major winner on the safety scene, having received high praise and multiple five star ratings in independent crash safety tests. The Chevrolet Cruze was ranked fourth in Car and Driver's Top Compacts, for its big car feel in a small package and great technology features. We have a variety of models from 2012 to 2015 available (some with turbo option), and they all come in under that manageable $15 000 price tag.
Another choice with great safety ratings, the Accent is safe and economical, and features a unique design. It makes for an excellent first car due to its small size and affordable gas needs. We have 2015 and 2016 sedan and hatchback models available on sale across Calgary and the rest of Alberta.
Not only are the prices great when you buy used in Alberta with House of Cars but financing is more accessible than ever! We'll work to get the help you need to drive away today: apply for financing now.