Don't Let Bad Credit Stop You From Applying for Subprime Auto Loans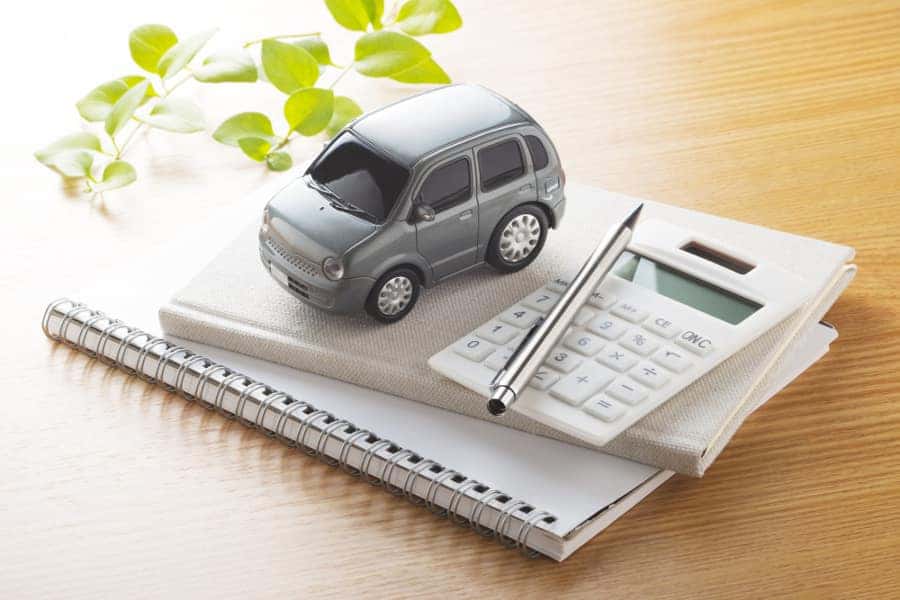 Let's face it, life happens and sometimes it affects our credit.
Now you are in need of a new car and dreading the whole loan process.
Believe it or not, there are many options for people with less than perfect credit. You simply need to know where to look for lenders who offer subprime auto loans.
If you're searching for a car loan, but don't think you will qualify for financing, you are not alone.
Continue reading to see what may be available to car buyers who have bad credit.
What are Subprime Auto Loans?
Financial institutions recognize there is a portion of the population who has had setbacks. Whether it is a downturn in the economy, loss of employment, illness or divorce, people are unable to repay debt that ultimately affects their credit score.
Lenders have come up with ways to assist those with poor credit. It is called subprime loans.
These loans come with higher interest rates and the car becomes collateral to ensure repayment of the loan. Despite these terms, it is a good way to rebuild your credit.
Who Is Eligible For a Subprime Loan?
In the banking industry, there are three levels of loans for people with bad credit. The bracket you fall within is based on your credit score.
Before beginning your car search, retrieve your credit report from all reporting agencies; i.e. Equifax and TransUnion. If you don't want to pay for your report, they do offer one free report each year.
If you are looking for an auto loan, dealerships like House of Cars share your credit information with you and walk you through it to help you consolidate your credit.
How to Contact the Credit Bureaus
Equifax – www.equifax.com. P.O. Box 740241. Atlanta, GA 30374-0241. 1-800-685-1111.
TransUnion – www.transunion.com. P.O. Box 1000. Chester, PA 19022. 1-800-916-8800.
Prime Loan Categories
Nonprime loans are for borrowers with less than perfect credit but are seen as a better candidate to extend credit to. A person with a score of 600 or higher is more likely to secure a non-prime auto loan.
Subprime auto loans are for those who fall in the mid-range of the credit score chart. This would place the borrower below 600, but not within the last category.
Deep subprime loans are for borrowers who have the lowest credit scores. These scores are typically below 400. However, they could encompass those whose scores are little higher.
Different lenders will have their own credit score ranges. It is important to seek one who will be favorable to your specific circumstances.
Research Possible Lenders
All lenders are not created equal. Do your research and make sure you choose a lender that reports your payment history to the credit bureaus listed above.
Check with the better business bureau and look for online reviews of each company you contact before accepting an offer.
A lot of subprime auto loans are initiated at "buy here pay here" dealerships. Read the fine print before signing any contract. Make sure there are no hidden clauses that could cause an undue burden.
These are real loans that must be repaid according to the terms of the contract.
Using a Subprime Loan to Rebuild Your Credit
The damage has been done to your credit, and the best thing to do is try to rebuild your credit score. To do this, you must be committed to paying your bills on time.
The longer you stay on track and keep up with payments, the faster your credit score will climb. Some simple ways to do this is by not biting off more than you can chew.
When most people head to the car lot they have hopes and dreams of buying a brand-new car. For a person with damaged credit, this could be a huge mistake.
Consider scaling down your expectations and going with a less expensive used car. Keep in mind that your interest rate will be higher due to your credit history. Purchasing a less expensive car will help lower your monthly payment.
A less expensive used car can also play a role in your car insurance. Your credit score will determine the rate you pay.
A Down Payment May be Required
Some lenders may require a down payment for your car purchase. This could be 10 percent of the sticker price, or more.
The down payment will have little effect on the interest rate that you receive. However, it will lower the amount of the loan.
If you're able to save for a bigger down payment, it may be worth the sacrifice.
Don't Lose Your Investment
Rebuilding your credit is a process. You didn't ruin it in a day, so you won't be able to rebuild it overnight.
Taking out subprime auto loans is a second chance opportunity that comes with demands that a regular car loan does not. Because you are a high-risk consumer, the dealer has to take extra precautions to secure their asset if you're unable to repay the loan.
It's possible that your vehicle will be equipped with either a GPS tracking device or what is called a starter interrupter. Your vehicle could also be equipped with both.
Build a Relationship with Your Lender
Subprime lenders are familiar with your circumstances. They're in the business of helping people who have a history of financial hardship.
Be honest with your lender if you are facing a temporary financial setback. They may be able to work with you and offer options for you to keep your vehicle.
Working with your lender is better than having your car repossessed at your job or while out with family or friends.
Was this Information Useful?
Financial decisions give us a lot to think about. Being without a car can cause additional hardships. Entering into a bad loan will only make matters worse.
We hope that the information provided will help you choose an option best suited for your needs.
If you're seeking extra information on subprime auto loans, House of Cars is here to help. Our specialty is getting people with blemished credit back on the road.
For more information contact us today.