Three 2019 Fuel Efficient Vehicles That Don't Sacrifice Style or functionality for Sale in Calgary, AB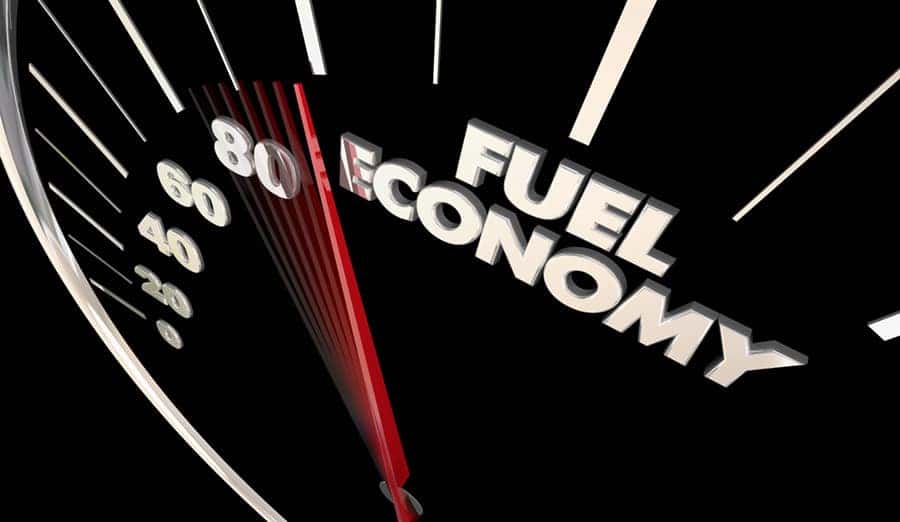 Worried about sacrificing too much for a fuel-efficient car? You don't have to let go of style or even the extra cool technological features just to get into an economical vehicle.
"Unless you have deep pockets, you may not be ok with allocating large amounts of money towards a pricey vehicle."
However, it is awfully tempting to not indulge in a higher ticketed car that comes with all the bells and whistles.
For those of us who need to watch our spending, the checklist for car shopping may seem to be quite high maintenance or even impossible to completely check off without some sort of compromise.
Unfortunately, Canada's economy at the moment doesn't help matters at all. Most citizens of the great white north are reluctant to part with more money than they have to.
It is no wonder why the majority of Canadians want excellent value for every penny they part with.
But how can we get the biggest bang for our buck?
First, let's look at what the most common 'must haves' on a car shopping checklist are: Fuel economy, style, functionality, and some extra bells and whistles are probably going to be the most common.
Most people want to look sleek in their car while dishing out the least amount of funds as possible. Of course, all their needs need to be taken care of as well, whether you need to chauffer a large family or just commute to and from work.
Fortunately, there is a way to most importantly get everything you need and all of what you want!
It all comes down to being patient and carefully doing your homework and reaching out to a reputable dealership. There is a wide variety of options in the car world, making it a lot easier to check off your list than you might think.
We have compiled a list of three 2019 cars that have the looks, fuel efficiency, and functionality that a Canadian car buyer may be looking for in today's market.
1. 2019 Honda Civic
Starting off our list, we have one of the most recognized brands and sedans on the planet. The Honda Civic, often referred to as the top-selling retail compact car of the year.
If you've test-driven a newer civic, you can easily understand why it is classified as the king of compact sedans for years.
The 2019 civic has a unique look and texture to the body while maintaining a solid and aerodynamic build.
Functionality is definitely not sacrificed with this vehicle, as it offers a world-class ride and handling balance, plenty of storage space within the vehicle, and ample cargo space in the trunk. Advanced safety technology is also standard with every model.
Honda has created a very spacious and comfortable car despite its compact size. Speaking of compact, Although the civic is a smaller sedan, it has quick acceleration making it easy not to sense the speed.
If you weren't already getting a great value for your money already, this bad boy is also very fuel-efficient. The civic averages at about 30 mpg in the city and 37 mpg on the highway. Don't expect that average to increase a whole lot if you have a heavy foot.
The civic is a very appealing option for singles and small families. And if you're looking for something more sporty, consider the Honda Civic SI.
Here are just a few civics to choose from and their average cost
2. 2019 Chrysler Pacifica
Who said style isn't relevant when it comes to a minivan? The 2019 Chrysler Pacifica is as stylish as it gets when it comes to the minivan world, and it is surprisingly really nice.
The Pacifica has a very welcoming interior with an upgraded quality. You'll notice the great step in height upon entering, as well as brilliantly commanding and panoramic view of the road.
Each seat is immensely comfortable, with a considerable amount of leg space. This is a win for all the tall people out there.
It comes equipped with a ton of storage space within the vehicle, as well as easily foldable seats to increase space in the trunk.
This van has power lift gates and a foot-activated gesture. Chrysler did not leave out the power sliding doors, which is a lifesaver if you're in a tight parking space with kids.
Additionally, all doors can be controlled by the key control, which of course, is important for any busy mum or dad.
Excellent safety features are included with this minivan, like front and rear parking sensors. Transporting a family has never been easier or safer.
Lastly, the fuel efficiency of this vehicle is impressive, sitting at about 32 mpg combined, especially taking in the size of a minivan. The Pacifica is simply perfect for longer road trips.
The Chrysler Pacifica is designed to improve the lives of modern-day families. With this superior family mover, you don't have to sacrifice style, fuel efficiency, or practicality, which is truly unbeatable in a minivan.
3. 2019 Nissan kicks
Crossover vehicles have been the talk of the town in every town for some time, and it seems this style is going nowhere anytime soon.
Subcompact SUV is built keeping in mind some of the most sought after features in a vehicle: affordability, good looks, nifty technology, and fuel efficiency.
Apart from all the great qualities just mentioned, the Nissan Kicks also delivers on functionality.
No wonder this crossover appeals to hip, urban youth, and young families. Bold, competitive pricing makes the vehicle stand out even more amongst its class.
At first glance, this SUV is definitely a head-turner with it's sleek urban look to the frame and colour combinations between the roof and the rest of the body.
The interior has an elegant and roomy look and feels, equipped with a bose speaker embedded in the driver's side headrest, a large touch screen, large windows, and zero gravity memory foam seating. High seating positions throughout the Kick just adds to an extra pleasant ride.
There is plenty of deep storage within this SUV, with a surprisingly large amount of trunk space, as well as ample leg and foot space.
The Kick has a seven-inch ground clearance making it favourable in winter driving conditions. The visibility is also very good for drivers, making it easier and safer to commute from point A to point B.
Safety is not taken lightly in this model, as it comes fully prepared to take on a fast-paced city with plenty of safety features such as moving object detections, rearview camera, and standard automatic emergency braking.
This sporty guy has great acceleration despite its small size. The Kick is also great on fuel, averaging at about 31 MPG in city and 36 MPG on a highway.
Because of this model's compact size, it really shines within a city environment. It has never been easier to maneuver an SUV safely within a busy city. If you're in the market for a crossover that has that WOW factor in every aspect, the Nissan Kick should definitely be a vehicle you should check out.
Here are just a Nissan Kicks to choose from and their average cost
We appreciate your interest in our inventory, and apologize we do not have model details displaying on the website at this time. Please fill the form out below and our team will quickly respond, or, please call us at for more information.

Award winning House of Cars dealership is one of Calgary's best second hand car dealerships. Visiting us is a great way to get your hands on any gorgeous pre-owned vehicle with competitive pricing.
We also handle all credit situations, so don't be shy and reach out. We guarantee to have you driving away in a vehicle you'll love.
If any of these vehicles pique your interest, and you only want to deal with professional, transparent, and not pushy assistance, come have a chat with one of our team members!
Don't have the time to stop by? No worries, click here to get in contact with us.