Getting a Loan on a Pre-owned Car- Here's How to Make it Possible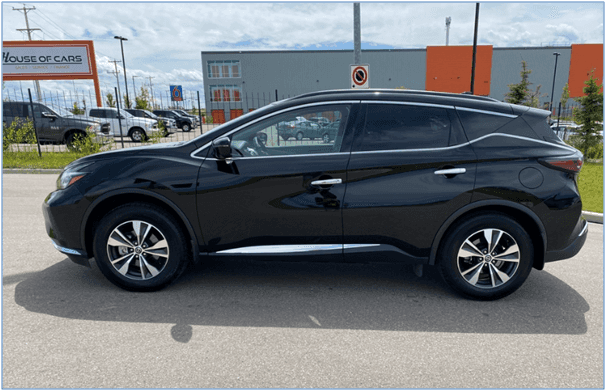 Buying a Used Car can be very beneficial in many ways—one of the most common examples being that you can purchase a vehicle at a lower price.
However, even if the price is much lower than a new car, most people won't be able to buy out a used car. Like most people, you might need to apply for a loan.
Here at House of Cars, we have some tips on what you should know before getting a used car loan.
Get your credit score before you apply
Knowing your credit score before applying is essential to be organized and situation-aware when making such a large investment.
Lenders will look at your credit history before deciding what credit rating to offer or if you even qualify to get the car you want.
Knowing your score beforehand will help you choose a dealer the right car dealer for you. If you have poor credit, House of Cars will be the best option for you since we specialize in offering fair rates on poor credit loans.
Research all lender options
We recommend not applying for the first loan agreement offered to you. Instead, shop around at different dealerships to get a better idea of what is available to you.
Even if lenders don't offer you a better rate, you can still shop around for different dealership sale events and other promotions.
If you're looking to get a third party opinion, there are various places where you can pre-qualify for financing outside of an auto dealer, such as:
National banks
Credit unions
Community banks
Other finance companies
These companies have customer service departments that can give a more straightforward explanation of how loan applications work and what you should be looking for. That way, you will be prepared when you walk through any dealership's doors.
Look out for "Too Good To Be True" deals
Some lenders will offer clients with higher interest rates the opportunity to refinance 6 months after buying their vehicle, so they can get a lower rate and monthly payment.
Lenders will not refinance a vehicle without a substantial amount paid off the loan first. Be aware of promises like these, and refer back to calling a lender directly to clarify what can and cannot be done.
Bonus: What happens if you miss a loan payment?
In this article, we gave you great tips to help you stay ahead of the game, but we also want you to be successful after you've driven away in your new vehicle.
Missing a payment could result in a few undesirable outcomes, such as:
Late fees
Bank fees
Additional interest charges
A record on your credit history
A negative hit on your credit score
There are a few things that can be done in case of a financial emergency. You could call the lender in advance to defer payments or even inquire about refinancing options to secure a more affordable payment plan.
The reasons above are just another reason why choosing the right dealer is essential. Here at House of Cars, we guide and advise our clients to select loan options that protect their finances without sacrificing the vehicle they need and want.
House of Cars is here for you
We hope you found these tips and suggestions helpful as you begin your journey to find a new ride.
Our team wants to be a part of your adventure and help you find the vehicle of your dreams while keeping your pockets full!
We also welcome any questions and concerns you may have. We'll do our best to make sure you are informed and comfortable during your exciting car shopping experience.
Click here to team up with House of Cars and begin your journey with us today!