Great cars you can buy for less than $10,000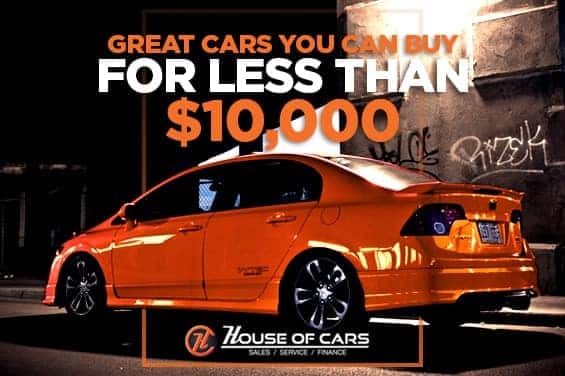 Are you on a budget looking to buy an affordable car, yet don't want to make too big of a trade off with features you would like it have? Then you've come to the right place. The following is our list of 5 great cars for every taste that you can buy today for less than $10,000.
2006 Honda Civic EX
If you're looking for affordability with reliability, the Honda Civic is for you. This specific model also comes in a sedan and coupe, so if you're into something sportier, the coupe is ideal for you. With the Honda Civic EX you will be getting good gas mileage and a good number of features including a moonroof, remote keyless entry, and ABS brakes.
2005 BMW 545i
Just because you're on a budget doesn't mean you can't have some luxury. This BMW sedan offers both luxury and
affordability with convenient features like Bluetooth connectivity, sunroof, and remote keyless entry.
2009 Dodge Journey SXT
We couldn't leave out the SUVs. If you're looking for more space or need a family friendly vehicle, look no further. The Dodge Journey SXT offers plenty of space and gives pretty good gas mileage with its four-cylinder engine.
2000 Ford Mustang
Don't trade off what you want because of your budget. If you're looking for a sporty car, the Ford Mustang is a great option. Enjoy the sporty look along with convenient features including remote keyless entry, alloy wheels, and power steering.
2007 Ford Ranger Sport
For pick up truck lovers, the Ford Ranger Sport offers the affordability you need with convenient features like power steering and ABS brakes.
If you're looking to buy a car for less than $10,000, House of Cars Calgary offers a great selection of used cars for sale and will help you choose the best option based on your budget and needs. Come in for a test drive today!