House of Cars Crowned 2020 Top Choice Award Winner
House of Cars Crowned Top Choice Award Winner for Top Choice Best Used Car Dealership in the 2020 Top Choice Award Survey. 
Calgary, Alberta — Feb 2020 — Top Choice Awards has announced the 2020 Top Choice Award Winners, your city's most trusted businesses. We at House of Cars are proud to announce that we have been crowned the winner for Top Choice used car dealership of 2020 in the city of Calgary. House of Cars has set new standards for quality, service, image, value and professionalism. This could not have been done without the dedication of our team and customers, and for that, we are very grateful to you all. 
We truly appreciate this recognition and the association with the exclusive Top Choice Award circle of winners. Winning the Top Choice Award is one of the most coveted endorsements a business can receive, and this victory is a testament of our dedication to the consistent pursuit of total customer satisfaction. 
We at House of Cars would like to thank you for voting us your Top Choice of 2020 and we trust to always have your support. Cheers to a great year ahead! 
Sincerely, House of Cars team 
On behalf of our team we would like to extend our warmest congratulations to all of the winners and nominees of the 2020 Top Choice Award Survey.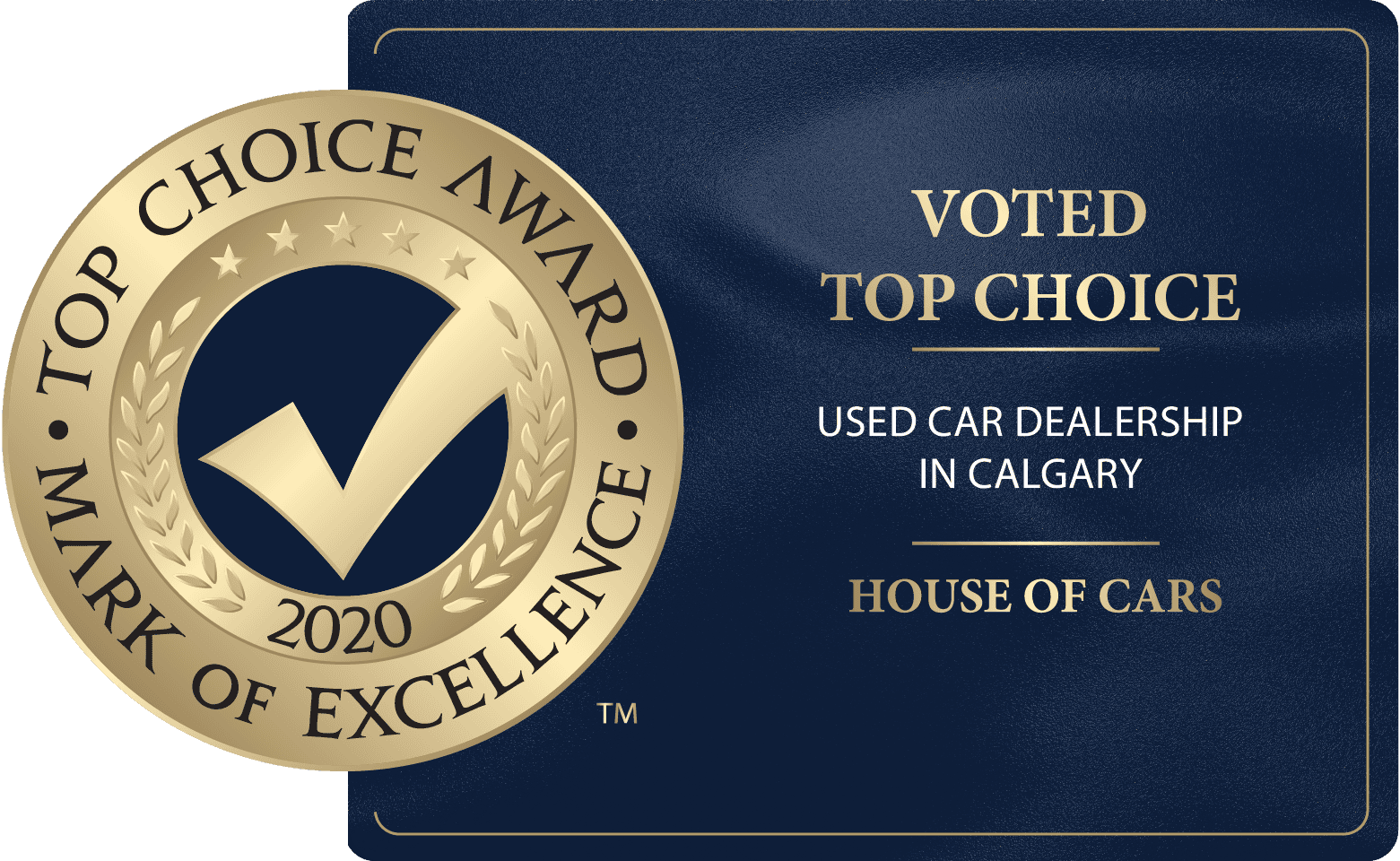 About the Top Choice Award Top Choice Awards is an International market research firm, focusing on the experience of the customers. Since 2005, winners are released annually to recognize and showcase the most trusted and appealing service organizations and businesses in over 28 markets surveyed. Top Choice Awards collects and reviews the opinions of thousands of customers annually. The results of those studies are used by companies to improve customer satisfaction and business development while their winner lists provide customers the power to enjoy Top quality experiences through making educated purchase decisions.