Is Buying A Rental Car A Good Option?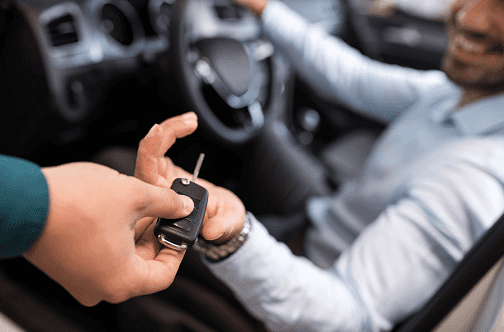 Buying a car is a difficult decision to make and one not to take lightly. Whether it is a new model from an agency or a car dealership, there's a lot of things to consider like payments, financial aids, mileage, the car's condition, etc.
If you are a complete beginner to the world of car purchasing, you might be struggling to understand these concepts. We will help you make an informed decision on which type of purchase is best for you.
If you want to buy a rental car from a car dealership or public car auction, be sure to consider the potential benefits and risks first. You might be able to get a preowned car that is more on the newer side at a well below market value, but you'll want to weigh the pros and cons before you buy one carefully.
Rental Means 'Used', And That Is Not A Bad Thing
As soon as you notice that your car is starting to get old and unreliable, or you need a new car to help make your day-to-day life much easier and more convenient, it's worth taking some time to look at the different car dealerships Calgary has to offer.
We all know that buying a rental car may sound risky. With so many previous drivers, will it even be reliable?
Used-car shoppers don't need to worry. Former rental cars tend to be well-maintained, easy to buy, and competitively priced. Plus, most car rental companies only use their vehicles for 1 to 2 years before replacing them.
Buying a rental car is a lot like buying from a used-car dealership. They inspect their vehicles before a sale, offer warranties, allow an extended test drive, and allow you to trade in your current vehicle.
Still, there are some special considerations when buying a rental car. In most cases, buying it from a used car dealership is the best option.
Why choose a Car Dealership?
1. More Choices
A dealership will offer you the chance to test-drive various models from different manufacturers. House of Cars, for example, offers a range of options such as manual versus automatic or the addition of tech features.
Whatever type of vehicle you need, you'll find it here, which means you spend less time driving to different places, asking around for options and investing more time in getting a great deal.
If you truly want the best chance of finding your dream vehicle, the multiple options a car dealership offers are the answer.
2. Flexible Payments
With a used car dealership, you'll have several payment options. Those options include making monthly payments or potentially renting the car instead of purchasing it.
Moreover, the ability to get a car loan even though you have a low credit score or a small deposit opens the door to many new payment opportunities. This is great news for your wallet.
You should make every car purchase with financial factors in mind. Dealerships have better financial plans than most other places.
Here at House of Cars, for example, we offer financial plans that cater to your budget, a wide range of interest rates and finance terms, credit consolidation, low bi-weekly payments on approved credit (O.A.C), unemployment insurance, and private sale financing.
With the help of one of our experts, you'll quickly understand the various options available. They will also help you find financial aid that suits you best and help you get access to the funding you need to drive out of the lot on the vehicle of your dreams.
Plus, with our Credit Rebuilding Program, you'll easily be able to keep on top with your payments, meaning that your credit score will start to improve, and things will be even easier next time you need financing.
3. Gain Support
While you have a pretty good idea of what car you want, a dealer can help you discover the car you need. Sometimes, opting for a different model to the one you initially considered can make all the difference in driving experience and your finances.
The dealer will spend time discussing your driving habits, requirements, and personal tech preferences. You'll always have the opportunity to test drive a vehicle before committing to purchase, so there is no pressure to buy, and you won't get that with many private sellers.
With the support of an expert on your side, you can find a winning solution.
4. Peace Of Mind
Last but not least, simply knowing you have made the right choice with your used car purchase can provide peace of mind. This is arguably the most telling factor of all.
Owning a car has become a necessity, and we believe that everyone should have access to a vehicle, regardless of their financial situation.
If you partner with a trustworthy dealership like House of Cars, you can rest easy knowing that your new car and payment plan will not drain your bank account.
Team up with House of Cars Calgary
If you are looking for used vehicles for sale in Calgary, be sure to visit House of Cars. We were voted the number one auto dealer in Canada five years in a row!
More than that, we are proud to continue our mission of providing our customers with personalized services that deliver great vehicles, financial plans, but most importantly, peace of mind.