The Dangers of Puffy Coats and Car Seats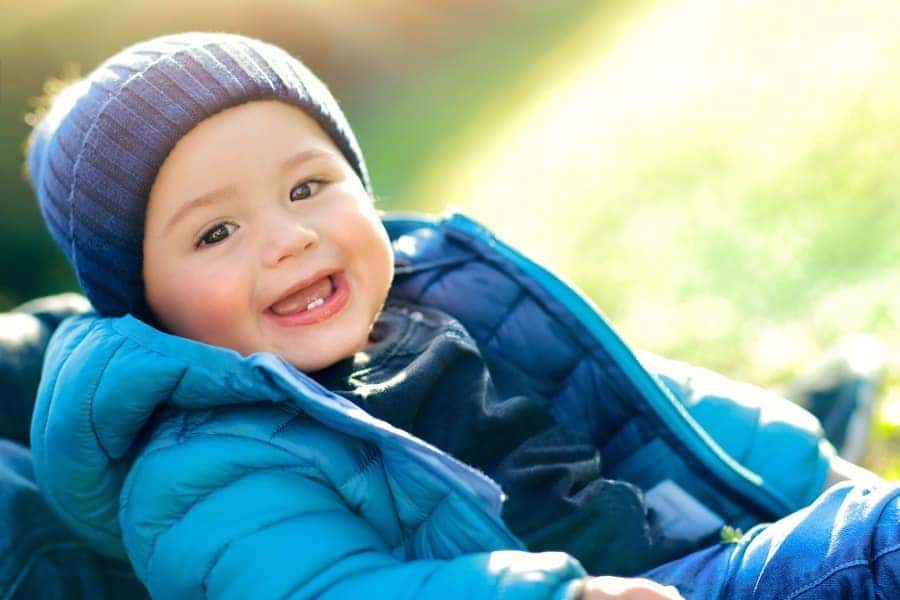 Winter is almost over, but that doesn't mean the snow is. When snow comes calling, it brings treacherous driving conditions, but parents still need to travel with their children. The front line of defense for your child is their car seat, and parents put a lot of trust in them.
The car seat is designed to keep your child safe while in transit and, may it never happen, during an accident. However, in winter those adorable puffy coats you put on your children can potentially compromise the safety of their car seat.
This article will provide you with a way to test if your child's coat is too bulky for their car seat while offering some alternatives so you don't need to sacrifice warmth for safety.
What is the danger of puffy coats and car seats?
Modern car seats are designed to keep your child secure with a LATCH (Lower Anchors and Tethers for Children) system while distributing any shock that might occur from a collision. One vital safety feature of infant and toddler car seats are the chest pads which are responsible for keeping the child from lurching forward.
Generally, if more than one finger can fit between the harness and the child's collarbone it is too loose. This is where the danger can arise when a child is wearing a puffy winter coat. It can give the illusion that the harness is tight when it really isn't.
Car seat manufacturers even caution against children wearing bulky clothes in a car seat because those clothes can compress in a collision, and the resulting looseness of the harness can compromise its safety.
How to check if a winter coat is too bulky for your car seat
First put your child in the seat with their coat on and tighten the harness as per usual.
Next, take the child out of the seat and put them in with their coat off.
You'll find that when you put the child back in the seat without a coat there will be a considerable amount of slack in harness. If the coat leaves slack when it is removed, that coat is too bulky for the car seat.
Other winter accessories that can be dangerous for car seats
A tempting solution for a cold car seat is to put a blanket over it before you strap your child in. Blankets are like a thick coat. You should not put one behind or under your child because that too can make the seat unsafe.
If you use a bunting bag or a sleeping bag to keep your child warm you should avoid using them in a car seat. They prevent the shoulder harness from tightening as well as the crotch buckle.
Any sort of aftermarket accessories that are not approved by the manufacturer should also be avoided because they can potentially prevent the car seat from working properly.
How do you avoid sacrificing warmth for car seat safety?
There are a number of solutions you can try that will keep your child safe and warm this winter. The first is to simply strap the child in making sure the harness is properly tightened and then take that thick winter coat and put it on backwards with their arms through the sleeves.
If you want to dress your child in a thinner coat, but you're still concerned about keeping them warm blankets that go above the child after they are strapped in are a great way to make sure your child is kept warm and safe while you drive.
If your child has a favourite blanket letting them take it on the road on cold winter days might also make your trip a little more relaxed.
If you wish to use any sort of fitted blankets made specifically for car seats, be sure to check that they are approved by your car seat manufacturer so you don't accidently compromise the safety of the car seat.
Safe cars are also important all year round
Winter comes with its own special challenges when it comes to driving, but even if you have a top of the line car seat, your vehicle should safe for any condition.
If you feel that your current car isn't up to the challenge of rain, snow or wind, think about stopping by House of Cars to trade it in for a vehicle that has everything to keep you and your child safe all year round.