The Top 10 Most Affordable Used Cars for a Family for Sale in Calgary, AB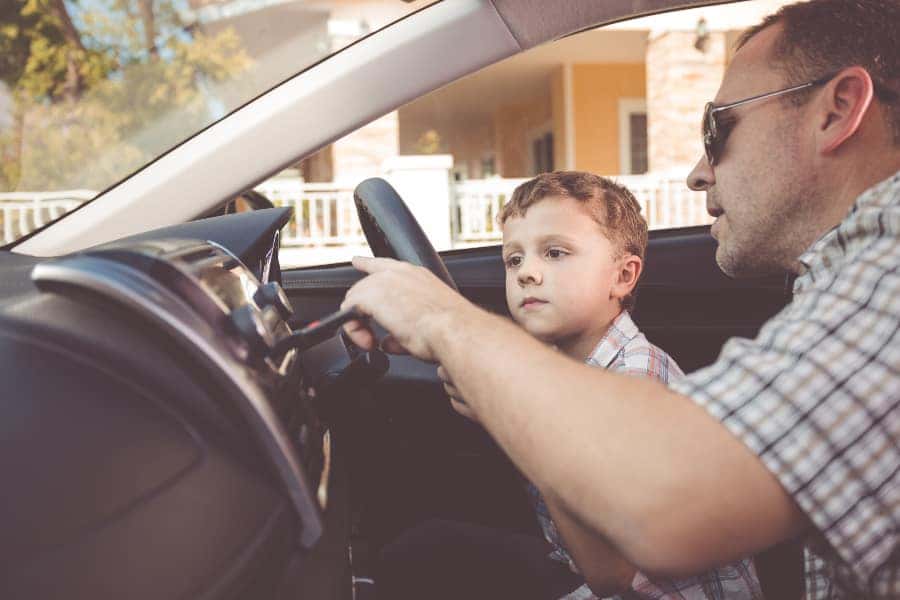 A reliable car is one of the best investments you can ever make for you and your family.
In fact, a functioning car is so important in today's society that it's often considered a necessity.
But, just because you need a vehicle doesn't mean you should buy a brand new one.
In fact, a used car can be an even better investment to make because it frees up thousands of dollars that you can spend elsewhere.
Plus, just because a car is used doesn't mean that it's not reliable. There are plenty of used cars that are renowned for their performance and longevity.
Not sure where to begin looking? Here are the 10 most affordable used cars.
1. 2006 Toyota RAV4
People know the RAV4 for its superior handling. It also has plenty of maneuverability for an SUV, and all-wheel drive will help you get through unfavorable weather conditions.
The RAV4 is perfect for families who tend to have plenty to carry around with them. This could be anything from instruments to hockey equipment.
Even if the spacious interior isn't your thing, it's still a very reliable vehicle that's equipped to help you get from point A to point B.
2. 2010 Kia Soul
Some people aren't too fond of the Kia Soul's unconventional design. Others are in love with it.
Regardless of how you feel about its aesthetic properties, its hatchback design and roomy interior are perfect for those who are moving into a new place or often find themselves lugging around cargo.
The fact that it's a 2010 model also means that the driver has the opportunity to pair a Bluetooth device.
This is something that not many people have the luxury of getting when they purchase a used car.
3. 2009 Volkswagen Rabbit
The 2009 Volkswagen Rabbit was one of the highest selling Volkswagen Rabbit models from 2000-2010, and it's no surprise.
Like the Kia Soul, the Rabbit's hatchback design gives families plenty of space and opportunity to safely transport their cargo from one place to another.
It also has stellar handling and agility, which can help you make split-second decisions to avoid an accident.
People also gravitate toward the Volkswagen Rabbit when searching for affordable used cars due to its comfortable seats, which helps longer trips go much more smoothly.
4. 2009 Volkswagen Jetta
The MPG on the Jetta isn't anything to write home about, especially for a small car.
But, what it lacks in fuel efficiency it makes up for with spacious trunk and interior.
Like the Volkswagen Rabbit, you can whip the Jetta around curves and corners (not that you should) if you wanted to.
Those who like more intuitive handling will benefit from owning a Jetta, but you should educate your teens about the dangers of aggressive/reckless driving.
5. 2006 Hyundai Sonata
The Hyundai Sonata is on the other end of the handling spectrum. Compared to the Volkswagen Rabbit and Jetta, it feels sluggish and stiff.
But, of course, it has its redeeming qualities.
It's quiet, even for a sedan. It's also got a very roomy interior that is perfect for group nights out.
It also has an impressive fuel efficiency, making it a good choice for a road trip vehicle.
6. 2010 Ford Fusion
As we've learned from the Kia Soul, 2010+ year models include welcome benefits that older cars don't have.
The Ford Fusion has Bluetooth pairing, voice commands, and even a built-in touch screen system.
One should be careful with the touchscreen, however. It could be distracting while the vehicle is moving.
While the gas mileage is average, the seats have plenty of room for your teens and their friends. This makes it one of the most reliable, affordable used cars.
7. 2009 Ford Focus
The Focus is unique among affordable used cars because it provides the option for manual transmission.
This provides the opportunity to learn how to drive stick, which will save gas and also keep teens from texting while driving. The interior is lackluster but doesn't feel cheap.
The Ford Focus also stands out for its handling, making it notoriously fun to drive.
Is it the ideal car? No, but most used cars aren't. However, it's reliable enough for families to take of their needs with.
8. 2004 Jeep Grand Cherokee
First off, let's be honest with ourselves here: the fuel economy of the Cherokee is not good at all. But, it is the shining star when it comes to towing, driving in poor weather, and going on crowded road trips.
It's also particularly durable, making it safe for kids who are just getting on the road.
Furthermore, the fuel economy issue can be somewhat circumvented if it isn't taken for long drives.
But, it's still a fantastic, reliable vehicle regardless.
9. 2005 Subaru Forester
While it is vaguely shaped like an SUV, the Forester is not quite an SUV.
It's technically a crossover, which combines attributes of SUVs and passenger vehicles (like sedans).
While its acceleration can be considered lagging by some, its all-wheel drive allows it to traverse dangerous terrain. Snow, in particular, is something that it is useful for crossing.
It also gets stellar gas mileage, making it a perfect family car for adults and teens alike.
Regardless of if you're buying a new car or a used car, a payment calculator can help you budget accurately.
10. 2007 Ford Escape
Like the Forester, the Ford Escape is a crossover SUV.
For teens, they're easier and safer to drive because they sit higher off of the ground. This gives more visibility and a better feeling of control.
They also have a better fuel economy than a traditional SUV. But, the gas mileage still isn't great.
For families who have a lot of cargo (whether it is sports equipment or the kids themselves), the Ford Escape is an affordable option that will safely carry everything you need it to.
Affordable Used Cars Are Worth the Investment
Think about it: you could spend $20,000 on a brand new car for your family.
Or, you could spend $10,000 on a used car that is just as reliable and have $10,000 leftover for whenever you need it.
For more information about the benefits of used cars, check out our blog.