Top 4 Towing Vehicles For Campers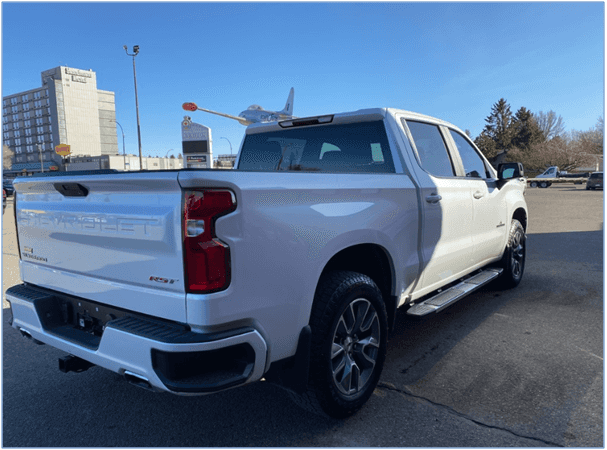 Ever since the COVID-19 pandemic began in 2020, many families saw themselves having to cancel their highly anticipated vacation trips.
A year later, many travel-related businesses have already taken action to reopen while still protecting their customers' health.
It is entirely reasonable to wonder whether it is safe to travel again or not.
Since families are not interested in letting their hard-earned vacations go that quickly, a recent trend has appeared: Camper Trailer Road Trips.
Why Camper Trailer Vacations Are Popular
Many families are starting to buy camper trailers, take them out on road trips as an alternative for their vacations, and get more than expected in return.
It is not only an opportunity to go out in a responsible and socially distant way but also a chance to relax.
You can live the outdoor lifestyle together with your family and appreciate the scenery surrounding you while still having everything you might need at a hand's reach. If you get hungry or need a quick nap, your camper trailer is always there to solve such needs in a hurry!
For example, you can plan a road trip to visit any of Alberta's five national parks. As a family, you can appreciate and fall in love with the view from The Bear's Hump or the Rock Lake Provincial Park.
You can also meet over 600 species of wildlife, including bison, elk and bears.
You can get the most out of these trips at any time and season of the year. Even after the pandemic ends, this is still an incredibly viable option for any future family vacations. If you are planning for a road trip for your family, you might as well give them one worth remembering.
Your first step should be to plan ahead and find a vehicle that can tow a camping trailer. The following are our top 4 options for towing vehicles that will get the job done.
2020 Dodge Durango
Of course, you might as well be looking for a discreet SUV that also fits your day-to-day needs back in your hometown.
The 2020 Dodge Durango can very easily tow up to 8,700 pounds, with a mileage of 21 miles per gallon, meaning that your camper trailer needs are still very well covered regardless of how often and elaborate your vacations are.
With this SUV, you can easily fit any bags or materials you might need during your vacation, with a space able to fit around 30 carry-on bags.
With a space big enough to carry up to seven people, nobody in your family has to fight over a comfortable seat.
2020 Chevrolet Tahoe
The 2020 Chevrolet Tahoe is another option to consider.
With a towing capacity of up to a maximum of 8,300 pounds and a mileage of 22 miles per gallon, this allows you to travel long distances even when towing a camper trailer.
Even by itself, the Chevrolet Tahoe has a cargo volume of up to 122.9 cubic feet. It easily allows for excellent storage of anything else you might also need for your trip. Nothing will be cramped in the back with that amount of space.
Having spacious passenger seats provides a comfortable space for a family (and even a guest or two) during long road trips. You will even have enough space to stretch your legs and enjoy the views.
If you are looking for a perfect Heavy Duty SUV to tow your camper, you can do no wrong in going with a 2020 Chevrolet Tahoe.
2020 Ford Ranger
Maybe you're looking for a truck for those rockier road trips.
The 2020 Ford Ranger might be the ideal truck for you. With a towing capacity of over 7,500 pounds and mileage of around 24 miles per gallon, you got yourself covered.
With a cargo capacity of 33.9 cubic feet, you are a little limited when compared to the other options, but it is still enough to carry out the essentials with you at all times.
It can easily fit over 5 people and provide decent space for any adult or kid to stretch their legs and be comfortable.
2020 Chevrolet Silverado
Are road trips a long-lasting tradition in your family? This truck might help keep the ball rolling.
Probably the most spacious out of the group, you might even be unaware of whether you are in a moving truck or the comfort of your couch back at home. The only thing making you conscious that you're in a moving vehicle is the stunning views you'll be able to see from its spacious windows.
The Chevrolet Silverado is currently one of the strongest towing trucks available in the market.
With a towing capacity of up to 12,100 pounds and a mileage of over 33 miles per gallon, you shouldn't even doubt whether it can fit your needs. Rest assured knowing it can take on the work without any problems.
With a cargo capacity of over 89.1 cubic feet, you can also take with you anything you might need on the road.
Get the perfect towing vehicle for your camper at House of Cars
These four vehicles should give you an idea of what you need to make your camper trailer road trip a reality.
If you are looking for other options or feel curious about the best vehicle for you, please visit us at House of Cars Calgary!
We want to help you find a vehicle that speaks to you, serves your needs and doesn't break the bank. Contact us today to learn more!