Top 5 Questions to Ask Yourself Before You Buy a Used SUV Online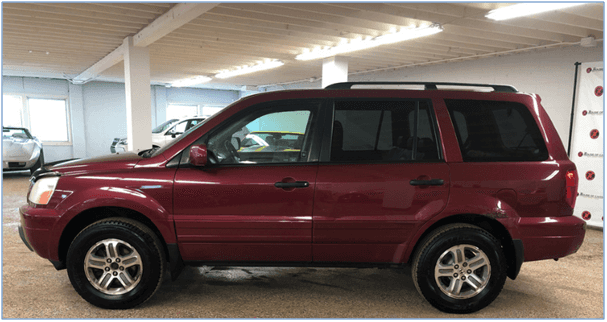 When it comes to shopping, part of the research phase is asking yourself different questions that could help you locate the right item with the characteristics you need. The same applies when thinking of purchasing an SUV.You should consider some aspects before spending the time, effort, and money to obtain a vehicle.
Here are five questions that we recommend you should ask yourself before buying an SUV.
Do you need an SUV?
This is the first important question you should ask yourself when planning on acquiring a vehicle.
After all, there are multiple types of vehicles out there, each one having specific characteristics that can be useful to you depending on your individual needs.
First and foremost, you need to clarify whether an SUV can give you what you desire and if you could meet your needs with another type of vehicle.
Should you buy a new or a used SUV?
This should probably be the second most important question you should ask yourself. Buying a used vehicle may be a smart financial decision, given that you can save up thousands of dollars.
Sure, there are some benefits to buying your SUV of choice as a new, unused model. You get peace of mind with a factory warranty and knowing that you're the first one to own the vehicle.
However, don't forget they are more expensive and depreciate faster over the first couple of years of ownership.
You can get the SUV you desire used with just a few miles on it and save a lot of money in the process. Not to mention, the previous owner takes the initial depreciation hit.
At House of Cars Calgary, we have access to numerous makes and models and will find any vehicle you have your heart set on. Our objective is not only to help you drive away in a high-quality and affordable used car from our dealership, but we also want to make sure you get the ride that speaks to you.
What are the financial options that are available to you?
Buying your SUV in cash isn't an option for most people, and it might not even be the best idea for your finances, either.
We recommend applying for a car loan when planning on purchasing your future vehicle. Must auto dealerships offer different types of financial options depending on the car in question.
At House of Cars Calgary, we understand that financial balance is more important than ever for most people.
We actively strive to offer the best financing plans and deliver the best support. Our experts will guide you through the buying process and help you choose the SUV of your dreams.
You'll leave our dealership with a head-turning vehicle that fits your lifestyle and financial capacity. You will also have the peace of mind of having a fantastic deal that takes care of your bank account.
What is more important to you: Power or Efficiency?
There are different types of SUVs, depending on your needs. Crossover SUVs tend to offer more responsive handling and have better gas mileage.
However, a larger SUV will have more towing and hauling capacity but have less responsive handling.
Consider what you need it for and which do you prefer: Power or Efficiency?
What size of used SUV do you need?
There are different types of SUVs, but they also come in various sizes and have more room inside for passengers and baggage.
If you don't need too much space, a subcompact SUV works.
However, if you need space for the whole family, luggage, and a lot of cargo, you might want to consider a full-size SUV.
Get the best SUV for YOU at House of Cars.
We hope this can help you in your future planning on purchasing an SUV.
If you are considering buying a used SUV, we can assure you that teaming up with House of Cars is the best option.
With us, you'll get not only the best selection of stunning high-quality vehicles but also the best financing options with real specialists to support you. We approve both good and bad credit.
If you want to be one step closer to getting your dream SUV and hitting the road, get in touch with us today!