Top Five Ways To Increase Resale Value of a Car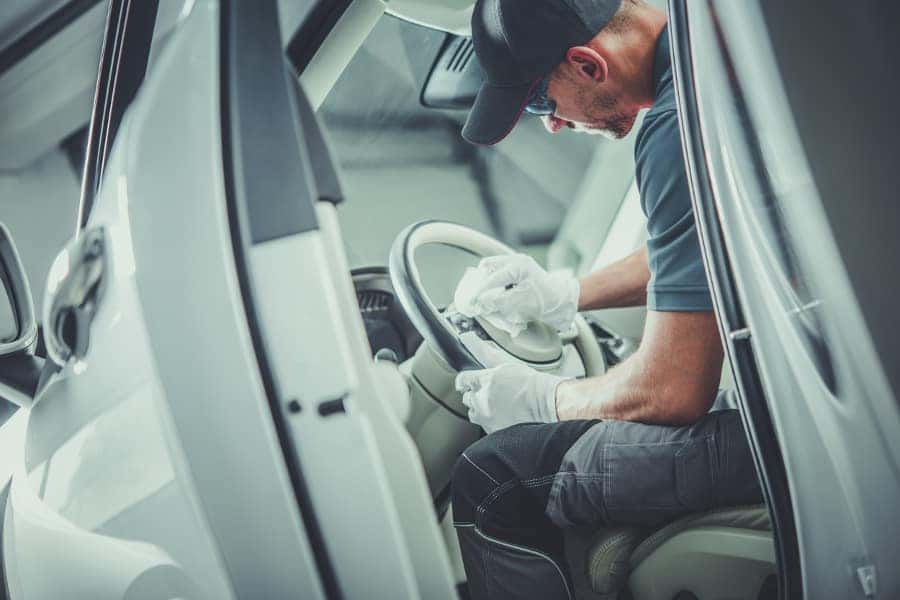 Whether you're looking to sell or trade in your car to get the most money out of it or you want to turn heads with your current vehicle, there are certainly ways you can achieve both. But regardless of your reasons, there are a few things you can do to increase resale value of a car for a relatively low cost, or a more daring price. So, let's dive right in!
1) Clean Your Car & Pay Attention To Detail
This should come as no surprise to anyone, but the first thing you should do is clean your car, both inside and out. We don't mean just spray it with a hose, we mean go out and buy some decent cleaning products, a good sponge and some brushes that will get into those hard to reach areas.
Really invest some time in cleaning each panel and make sure those headlights sparkle by the time you finish. Those with a few extra dollars to spare should consider getting their car detailed by a professional. Not only will your interior gleam, but also it will smell great again and you won't have to lift a finger.
2) Touch Up The Paint & Body
If your car is showing its battle scars, by which we mean those nagging scrapes that passing cyclists or vehicles caused, or evidence of a less than perfect parking job, then it is always worth thinking about touching up the paintwork to restore the body to its former glory.
There are plenty of garages that will do the work, but for those more inclined to DIY, make sure you test the paint you buy on an area that isn't visible before you apply it to any of the exterior panels. If the dings are not too bad, you can even use a paint pen to quickly cover up the spots.
A professional polish job also works wonders on minor scratches and can restore hazy headlights which is a definite way to increase resale value of a car.
3) Upgrade Your Interior
When we look into a car we should want to sit in it. Torn, worn and faded material does little to inspire confidence in the seller's diligence toward the upkeep and care for the car, so even something this small can have a major impact on a buyer's perception of your vehicle.
Investing in a new car stereo is a great way to modernize the interior of your car without having to spend thousands of dollars. New floor mats and seat covers can also instantly change your vehicles interior presence. What's more, it will make the resale possibilities even better, as new buyers will, of course, prefer a car with relatively new tech and well kept interiors.
4) Take Care of The Mechanics
Here at House of Cars, we believe that when you're about to sell a car or trade it, having a mechanic look it over is always worthwhile. Finding out what parts are worn and replacing them takes the sting out of any conversation with a potential buyer and gives them less room to try and negotiate downward on the price you are asking for.
5) Check Your Tires
Something that car owners sometimes overlook are the tires. If you are planning to sell your car, think about buying brand new tires, particularly if your old threads are really showing their age. What's more, new tires immediately make a car look fresh, and a new set of wheels will be an expensive addition but will catch the eye and lend that x-factor to your car.
Increasing the resale or trade-in value of your vehicle doesn't need to cost a fortune. Something as simple as thoroughly detailing the vehicle or getting a good polish can increase your resale value substantially. It all depends on the amount of work and or investment you want to put towards your car before you decide to sell.
If you're looking for more information on ways to increase the resale value of your vehicle or you want a trade-in appraisal, give us a call or drop into one of our 8 locations. We're happy to help!