Top fuel efficient cars that are not hybrids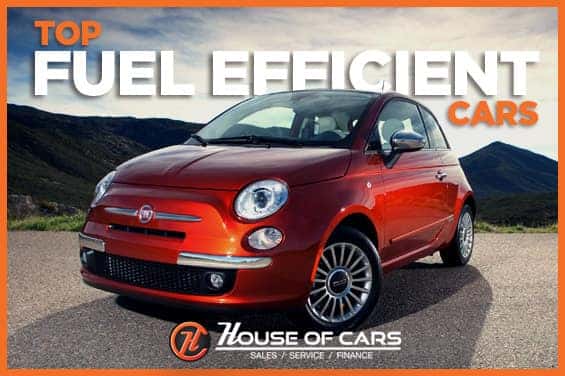 When buying a new car, you may have a few important factors in mind to consider. Fuel efficiency is an important factor you should not overlook if you're money conscious. House of Cars Calgary provides you a handy list of the most fuel efficient cars that are not hybrid, keeping the retail price affordable.
1. Toyota Prius
Gas mileage: 54 mpg city/50 highway/50 combined
The Toyota Prius has remained among the cars that offer top fuel economy. Current models are powered by a 1.8 liter 4-cylinder engine. Offering 54 mpg in the city and 50 mpg on the highway, you can't go wrong with Toyota Prius if fuel efficiency is your top priority.
2. Chevrolet Cruze 1LT
Gas mileage: 26 mpg city/38 highway/30 combined
With a 1.4 liter four-cylinder engine, Chevrolet has a 138-horsepower that is not only efficient, but also smooth and quiet.
3. Ford Fiesta SE Hatchback
Gas mileage: 27 mpg city/37 highway/31 combined
Ford Fiesta's 120 horsepower is generated by a 1.6-liter, four-cylinder engine. With 31 combined mpg, the Ford Fiesta is an attractive option when searching for a fuel efficient car.
4. Honda Accord LX
Gas mileage: 27 mpg city/36 highway/31 combined
Offering more room and comfort, the Accord provides top fuel economy with its 185-horsepower, 2.4-liter four-cylinder engine.
5. Kia Forte LX Sedan
Gas mileage: 26 mpg city/39 highway/31 combined
The Forte sedan is the most fuel efficient of its three body styles, including the two door coupe and five-door hatchback. It provides 31 mpg combined using a 145-horsepower, 1.8-liter four-cylinder engine.
6. Mazda3 i SV 4-Door
Gas mileage: 30 mpg city/41 highway/34 combined
With a 155-horsepower, 2-liter four-cylinder engine, the Mazda3 delivers an excellent combined mpg of 34.
7. Nissan Altima 2.5 S Sedan
Gas mileage: 27 mpg city/38 highway/31 combined
With a 182-horsepower, 2.5-liter four-cylinder engine the mid-sized Altima provides a 31 combined mpg.
Make the search for your car purchase quicker and easier by browsing House of Cars Calgary's large inventory of used cars. We also provide financing options which you can apply for here.