Used Car Buying Checklist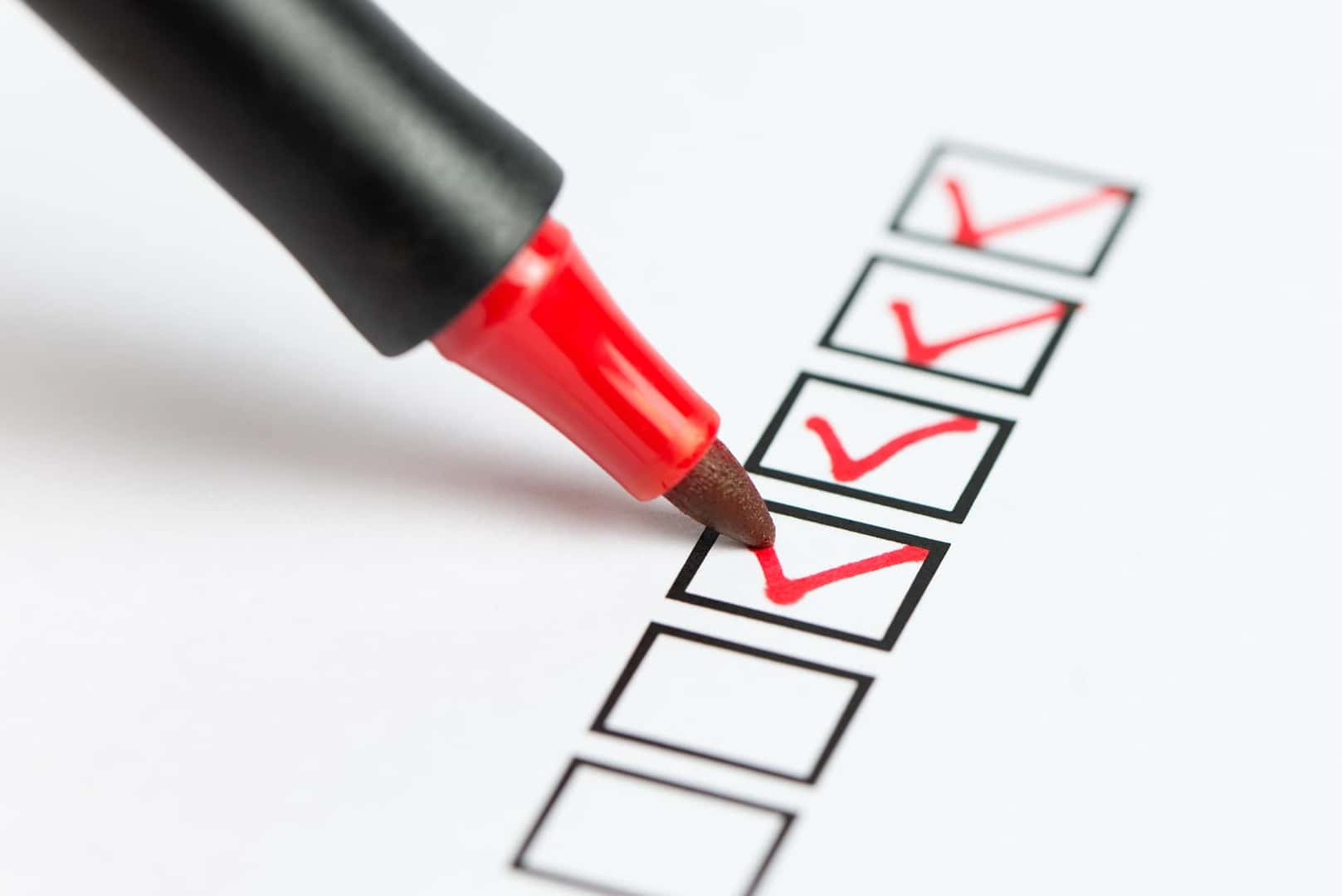 The used car business is booming and for a good reason! There's a whole host of basically brand new cars on the market at just a fraction of their original price. However, finding the right used car from a reputable dealer can all seem a little overwhelming. So many questions may come to mind when exploring this popular option: Is it easy to find out the value of the car? What are you supposed to look out for? Are there any warning signs that will alert you to a scam? How can you get a good deal?
It's not always smooth sailing when buying a used car, and like any other industry, you may come into contact with unscrupulous sellers looking to take you for a ride. So it's essential to know precisely what you are looking for before you part with your hard-earned cash.
Most people start their used car shopping search immediately online, as there are a wide variety of options that all seem legit. But it's always a good idea to set some personal guidelines such as your budget, what kind of car you're looking for, how much mileage it's got on it and any extra features you'd like to have before you get to the search.
Here's a handy checklist for what you should look for and look out for when you are buying a used car.
Before you jump right into buying a used vehicle and checking out what's for sale, you need to do some personal preparation to ensure you are on the right track from the start.
Pick the vehicle you want: First, you need to figure out what type of car you're looking for. If you're in town and zipping around, then you're going to want something small and easy to park. If you live on a farm or take your vehicle off-road often, then you're going to need something bigger and more sturdy.
Budget: It's essential to set your budget first, and remember that this doesn't just apply to the buying price of the vehicle. Try not to spend more than 20% of your income on your car and remember to take into account factors like depreciation, services, fuel, maintenance, and insurance.
Once you've found the vehicle you want, make sure you do a comprehensive interior and exterior check. 
On the exterior check 
The body for any scratches, dents, rust, or new paint. Remember to check the roof, hood, and trunk for these too.
Look for waviness on the body, which is indicative of previous body damage.
Check the tires to make sure the tread isn't worn down; that it's even on all the tires.
On the interior check
Upholstery and seats, etc. to make sure they are in mint condition.
Open the hood and check for any visible signs of rust and dirt. You should get an independent mechanic to look at the engine in-depth. If so, don't stress too much about this part. 
Make sure you aren't getting ripped off with the price by checking out the official value of your car. Several factors could influence the value of your particular vehicle, like accident history, servicing, and maintenance. Use an online value range too, that will help to determine what similar cars are selling for in the area.
Do a VIN check
The vehicle identification number (VIN) is an essential piece of information. Find it on the right side of the dashboard, on your car's documentation, or in the interior of the driver's side door. You can then use an online tool to do a thorough background check on the vehicle.
Test drive
Make sure you test drive the car before buying it. You must feel comfortable behind the wheel, check how it starts and stops, what the turning circle is like, and ensure all the lights and signals are working. Test drive the car for at least thirty minutes.
Get an independent mechanic
Make sure that you get an independent mechanic to thoroughly check out the engine of the car, especially if you don't know what you are looking for. Be wary of any dealerships that won't let you thoroughly inspect the vehicle first.
Get in touch with us at House of Cars Calgary for all your used car questions and needs. We look forward to hearing from you.